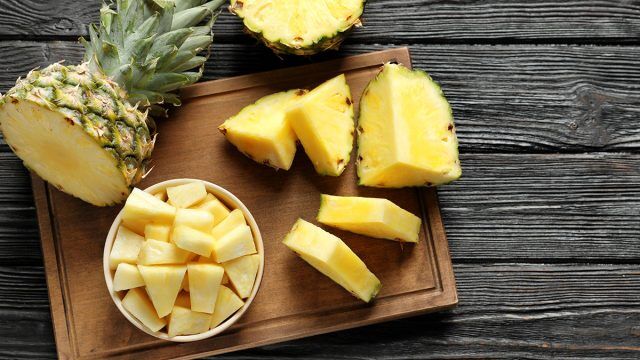 Is pineapple good for diabetics?
Is pineapple good for diabetics?
Diabetes is a chronic condition that requires constant management. A healthy diet and lifestyle play an important role in controlling blood sugar.
A diabetes diet should include foods that do not negatively affect blood sugar levels and help control them naturally. Fruits are extremely healthy. It is advised to eat fruits daily to receive a variety of nutrients.
But fruits contain natural sugar. So, diabetics are advised to eat fruits in moderation.
If you have a history of diabetes in the family, you must be wondering which fruit is safe and which one should be avoided. Is pineapple good for diabetics, or should you stay far away from it? Can diabetics eat pineapple?
In this article, you will learn if a pineapple is safe to eat for people with sugar, how to eat it safely, and the safest proportion and time to eat it.
Glycemic index and glycemic load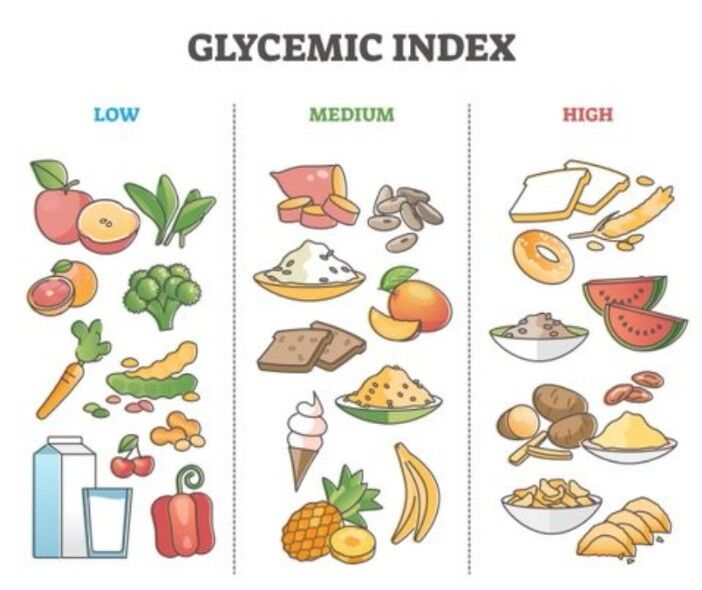 Along with carb counting, you can factor in the glycemic index (GI) and glycemic load (GL) of the foods you eat. The Glycemic Index (GI) measures how quickly carbs in a specific food raise blood sugar.
Glycemic load takes into account how quickly a food makes glucose enter the bloodstream and how much glucose per serving it can deliver.
Foods that have both a low GI and a low GL are best for controlling blood sugar levels.
Anything with a GL under 10 is great, and anything over 10 should be eaten in moderation or avoided.
Low GI foods (55 and below)
These foods are digested and processed slowly and don't cause blood sugar spikes. For example, kidney beans have a low GI of 24.
Medium GI foods ( 56-69 GI)
These foods are best consumed in moderation and in smaller portions since they can raise your blood sugar. Pineapple is considered a medium GI fruit with a 59 on the GI scale and a 6 on the GL scale.
High GI foods (70 and up)
These foods raise blood sugar quickly. For example, cornflakes are high, coming in at 81 on the GI scale.
Pineapple: Nutritional Profile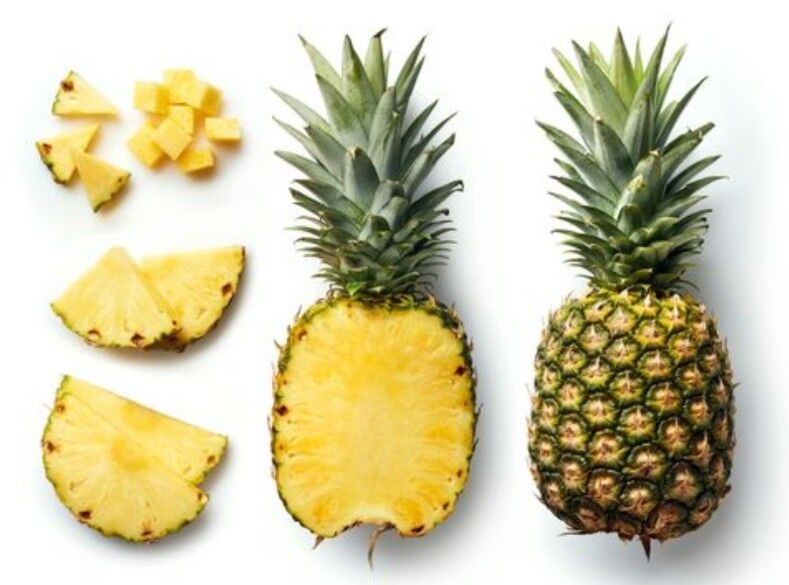 A one-cup serving (165 grams) of raw pineapple chunks contains the following nutrients:
Calories: 74
Protein: 1 g (2 percent of the daily recommended value, or DV)
Fat: 0 g (0 percent DV)
Sodium: 2 mg (0.08 percent DV)
Carbohydrates: 19.5 g (7 percent DV)
Fiber: 2 g (7 percent DV)
Vitamin D: 0 ugs (0 percent)
Vitamin C: 28 mg (31 percent DV)
Iron: 0.412 mg (2 percent DV)
Potassium: 206 mg (4 percent DV)
Pineapple is a fat-free food rich in fiber and vitamins. Fiber is especially important to people with diabetes as it can help to lower blood sugar, reduce cholesterol, and regulate bowels. A single, one-cup serving of fresh pineapple has an impressive 2 grams of fiber with only 74 calories.
Fiber. Keeps you full for longer and slows down the absorption of sugar, preventing blood sugar spikes.
Vitamins A, B, and C. Powerful antioxidants are thought to prevent chronic conditions like heart disease and some cancers.
Manganese. An essential nutrient that promotes bone health and wound healing.
Bromelain. is a digestive enzyme unique to pineapple. Unique to the pineapple is a digestive enzyme called Bromelain. No, that's not a new cologne for bros, but rather an enzyme that may improve cardiovascular health, relieve osteoarthritis, and fight cancer.

How pineapple affects blood sugar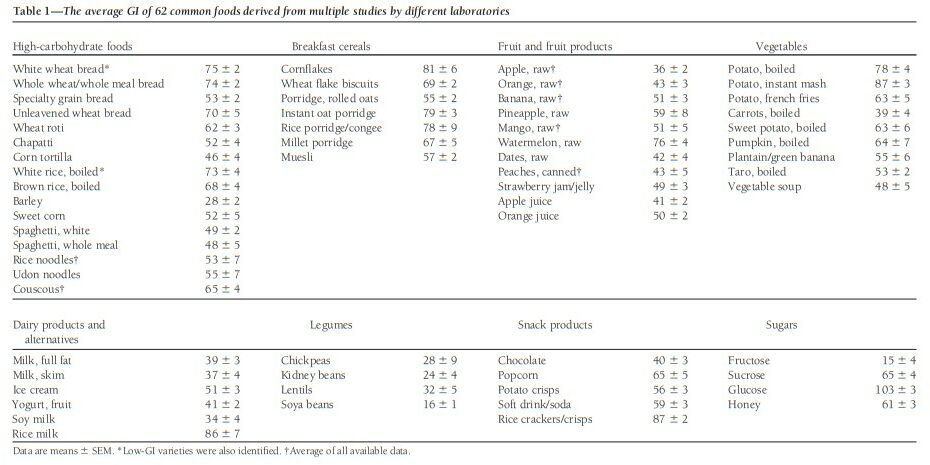 Here is how pineapple stacks up to other fresh fruits on the glycemic index (ranked from high to low):
Watermelon: 76
Pineapple: 59
Banana: 51
Mango: 51
Grapes: 49
Orange: 43
Strawberries: 40
Apple: 36
Pears: 33
Grapefruit: 25
Cherries: 22
Pineapple also has a relatively high GI ranking compared to other fruits. According to an analysis from the Institute of Obesity, Nutrition, and Exercise at the University of Sydney, fresh whole pineapple has a GI ranking of 59, placing it at the lower end of the moderate range.
Can Diabetics Eat Pineapple Safely?
As it falls under the medium Glycemic Index category, it can be consumed in moderation, but there is more to it than just that. How the fruit is consumed, what you eat with it, and when you eat it are all critical factors.
Diabetic patients often hold this idea of not eating fruit because they are too sweet, but they miss out on the essential nutrition that fruits provide. A sugar patient can eat pineapple. A sugar patient must eat fruits to maintain a healthy and balanced diet.

Benefits of Eating Pineapple for Diabetes
Diabetics should have a healthy dose of fruit in their diet, is pineapple good for diabetics, or should lower GI fruits be preferred? Contrary to what many people believe, pineapple can be safely consumed by people who have a sugar problem & this is why it should be eaten.
High Vitamin C intake is very important in maintaining a strong and healthy immune system.
A diabetic patient can get a good dose of calcium, magnesium, folate, and antioxidants essential for boosting health.
It can help in getting stronger bones due to the presence of a healthy dose of manganese.
It helps in digestion and reduces inflammation.
It can satiate a person's sweet tooth without negatively impacting blood sugar levels.
How to add pineapple into a diabetes meal plan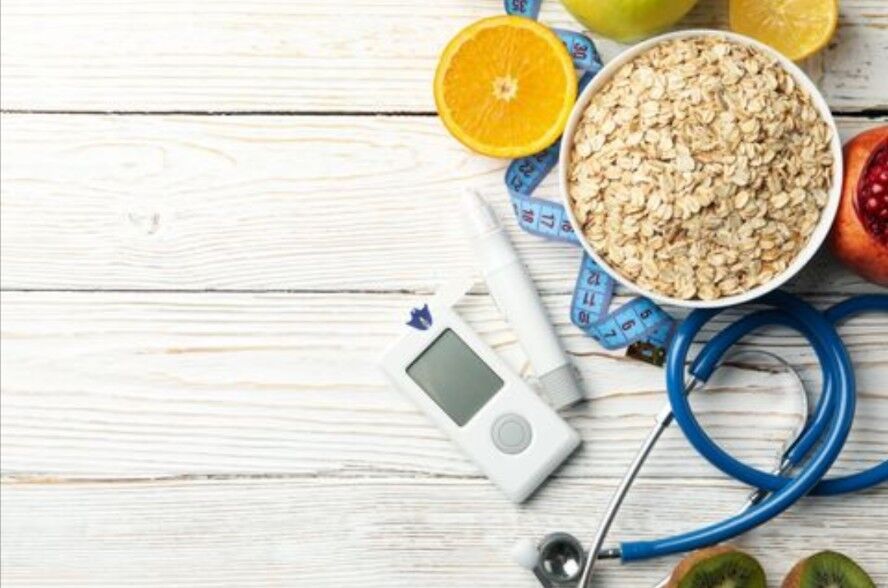 When adding pineapple into a diabetes meal plan, there are a few factors to consider.
The amount of pineapple that you eat, which foods you eat with it, and even the time of day and your activity level can all impact how pineapple will affect blood sugar levels.
"To promote more stable blood sugar levels after eating pineapple, make sure to pair it with a source of protein or plant-based fat," says Mary Ellen Phipps, a registered dietitian nutritionist who has type 1 diabetes and author of The Easy Diabetes Cookbook.
That's because both protein and fat are digested more slowly in the body than carbohydrates. When eaten with carbs, they slow down how quickly the carbohydrates are converted into sugar.
If you love pineapple, stick to one portion and pair it with a protein such as low-fat cottage cheese, a few walnuts or almonds, and Greek yogurt. Or, you can add it to a chicken stirfry for a little pop of sweetness.
If you're including pineapple as part of a meal (such as grill pork and pineapple), consider eating the protein first.
However, you choose to pair your pineapple, remember to monitor your blood sugar before and after consuming it to see how it affects you.

What is the Best Time to Eat a Pineapple?
The best time to eat pineapple is in between meals as a healthy snack. Consuming pineapple on an empty stomach can cause acidity for some people. Hence it is advisable to eat it after a meal. Diabetic patients should consume limited quantities of pineapple, keeping in mind the overall intake of foods during the day.
What to avoid
void the following:
Pineapple juices
Syrups
Eating more than 100 grams of pineapple in a day.
Fresh pineapple is natural and by far the best way to enjoy the fruit.
Beware of processed pineapple — that means canned, dried, juiced, and often frozen. These forms strip the fruit of its natural nutrients and usually contain added sugars.
Summary
Consuming pineapple in moderation is safe for diabetics.
Pineapple is rich in Vitamin C, antioxidants, manganese, and other very essential nutrients that boost immunity and overall health.
Pineapple has a relatively medium GI (Glycemic Index).
Make sure you pair pineapple with low GI foods for a balanced approach.
Avoid consuming pineapple on an empty stomach.
Go for raw or frozen pineapple and make sure to track your intake on the Table.
Avoid drinking pineapple juice or syrups.

Related Questions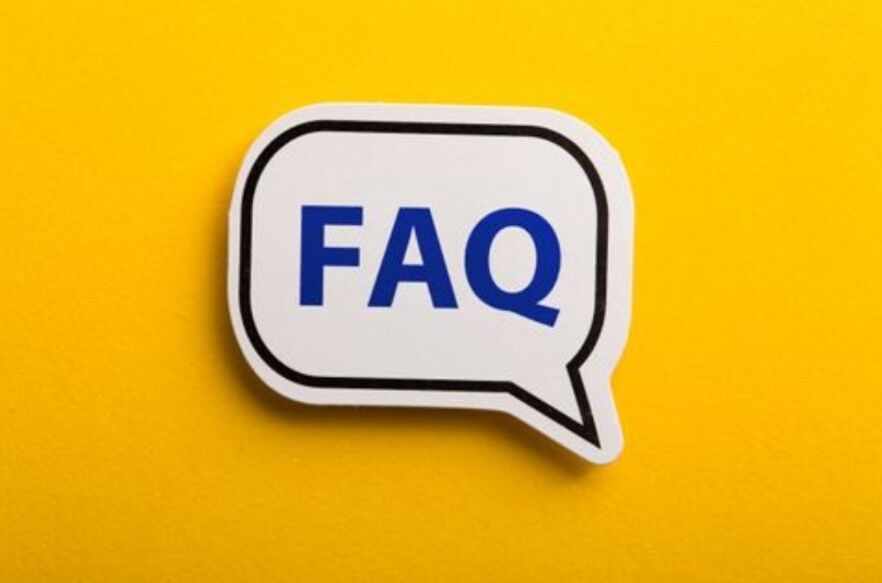 Q. Does Pineapple Kill Diabetes?
A: No, pineapple doesn't kill diabetes, but diabetics can include pineapple in their diet as a nutritious snack.
Q. Is Pineapple Good for Diabetic Patients?
A: Moderate consumption of pineapple is good for diabetic patients. It can provide essential nutrients like Vitamin C, antioxidants, manganese, etc., and also satiate a patient's sweet tooth.
Q. Is Pineapple Good for Diabetes Type 2?
A: Type 2 diabetics can safely consume pineapple if it is eaten in moderation, paired with low GI, and low carb foods.
Q. How many pineapples Can a Diabetic Have?
A: A diabetic shouldn't consume more than 100 gm of pineapple per day. Diabetic patients should be cautious of their pineapple intake, keeping tabs on the GI (Glycemic index) of other foods that they consume along with the pineapple.
Q. Can a Diabetic Drink Pineapple Juice?
A: A diabetic can drink pineapple juice in limited quantities. However, manufactured juices can contain added sugar. It is advisable to eat raw pineapple over juice.

Introducing GlucoTrust
POWERFUL Blood Sugar Support
GlucoTrust contains a concentrated formula of powerful natural antioxidants scientifically designed to support blood sugar levels in the body.
" This breakthrough formula helps naturally awaken the feedback loop responsible for the blood sugar and healing and regenerative potential that's lying dormant within you."
ALSO READ: GlucoTrust Scam: (2022 Updated Report) Is it real or a scam?
Sources
Critical Customer Reviews has strict sourcing guidelines and draws only from peer-reviewed studies, academic research institutions, and medical journals and associations. We avoid using tertiary references. We link primary sources — including studies, scientific references, and statistics — within each article and also list them in the resources section at the bottom of our articles. You can learn more about how we ensure our content is accurate and current by reading our editorial policy.
Atkinson FS, Foster-Powell K, Brand-miller JC. International tables of glycemic index and glycemic load values: 2008. Diabetes Care. 2008;31(12):2281-3. doi:10.2337/dc08-1239
https://diabetesjournals.org/care/article/31/12/2281/24911/International-Tables-of-Glycemic-Index-and
Mayo Clinic Staff. (2017). Diabetes diet: Should I avoid sweet fruits?
mayoclinic.org/diseases-conditions/diabetes/expert-answers/diabetes/faq-20057835
https://www.mayoclinic.org/diseases-conditions/diabetes/expert-answers/diabetes/faq-20057835
Glycemic Index Foundation. (2017). About glycemic index.
gisymbol.com/about-glycemic-index/
https://www.gisymbol.com/low-gi-explained/
Glycemic Index Foundation. (2017). What about glycemic load?
gisymbol.com/what-about-glycemic-load/
https://www.gisymbol.com/gi-science-and-latest-emerging-research/
Oregon State University. (2010). Manganese.
lpi.oregonstate.edu/mic/minerals/manganese
https://lpi.oregonstate.edu/mic/minerals/manganese
Pavan, et al. (2012). Properties and therapeutic application of bromelain. DOI:
10.1155/2012/976203
https://pubmed.ncbi.nlm.nih.gov/23304525/
United States Department of Agriculture. (2019). Pineapple nutrients.
https://fdc.nal.usda.gov/fdc-app.html#/food-details/169124/nutrients

🌟Affiliate Disclosure🌟
The links contained in this product review may result in a small commission if you opt to purchase the product recommended at no additional cost to you. This goes towards supporting our research and editorial team and please know we only recommend high-quality products.
🌟Disclaimer🌟
This content including advice provides generic information only. It is in no way a substitute for a qualified medical opinion. Always consult a specialist or your own doctor for more information. Critical Customer Reviews does not claim responsibility for this information.
Please understand that any advice or guidelines revealed here are not even remotely a substitute for sound medical advice from a licensed healthcare provider. Make sure to consult with a professional physician before making any purchasing decision if you use medications or have concerns following the review details shared above. Individual results may vary as the statements made regarding these products have not been evaluated by the Food and Drug Administration. The efficacy of these products has not been confirmed by FDA-approved research. These products are not intended to diagnose, treat, cure or prevent any disease.
About The Author